Silent Retreat with Wu De & David Melladew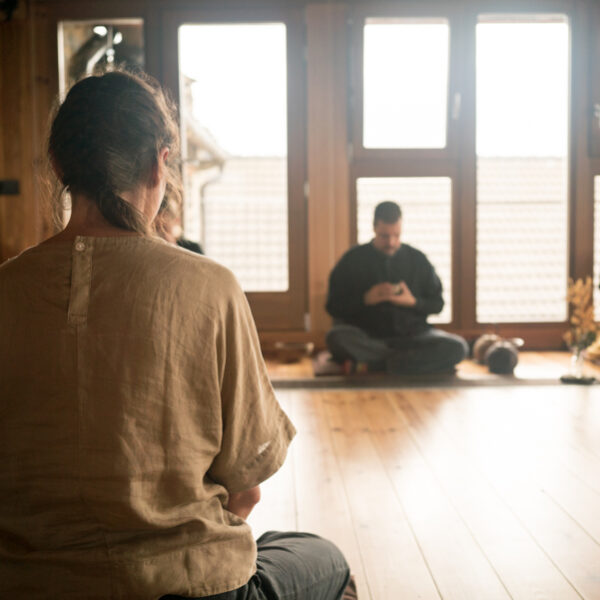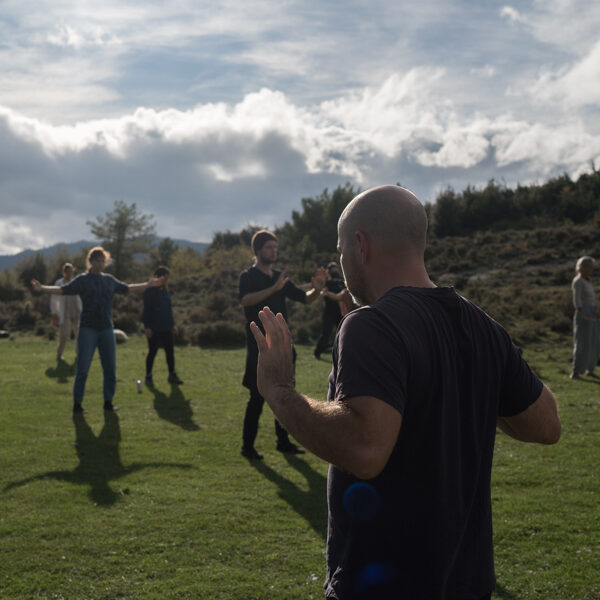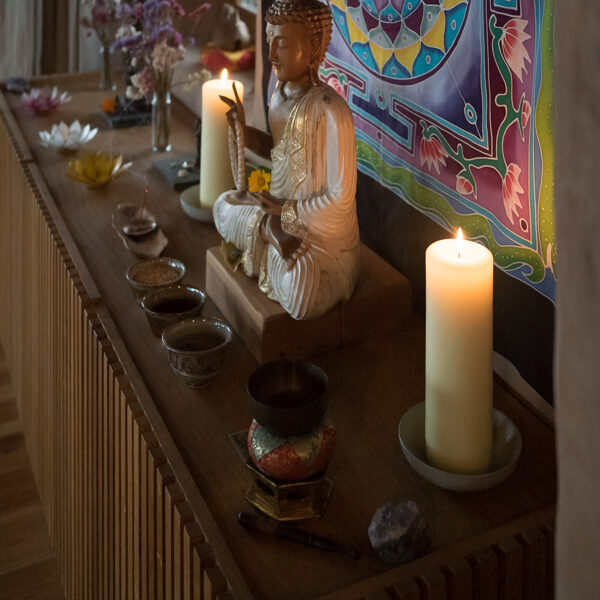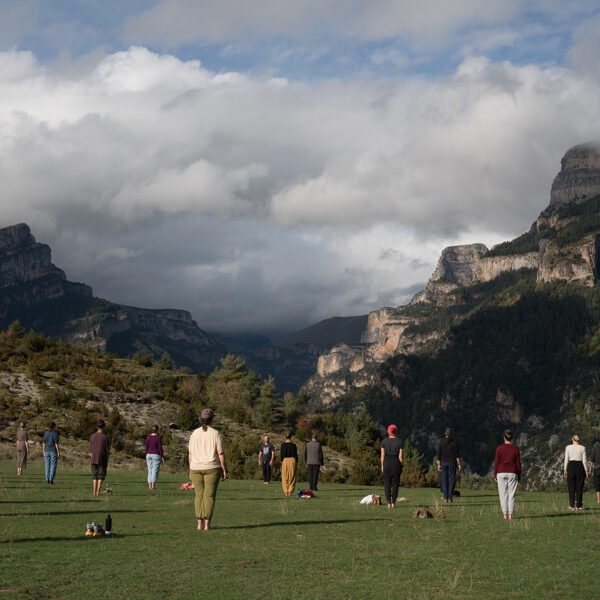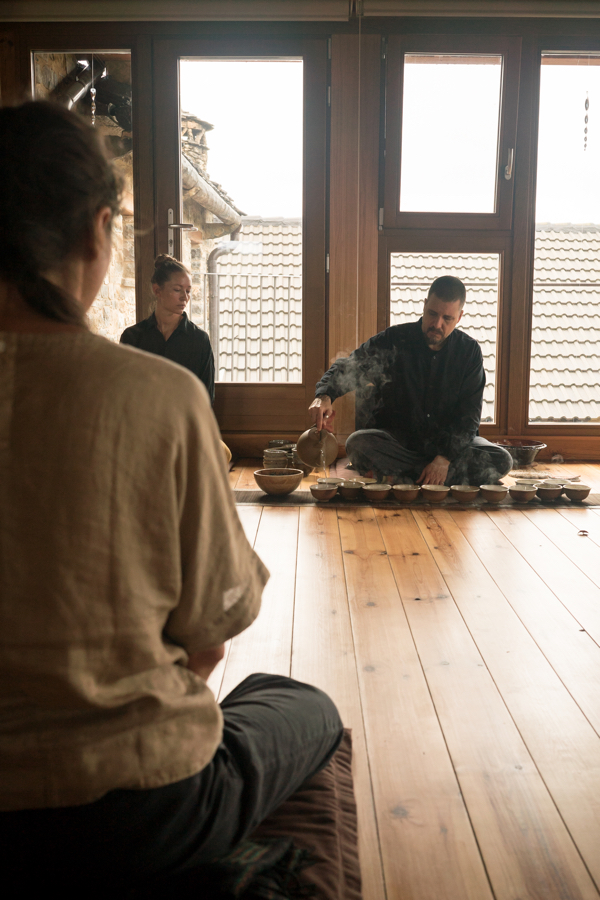 Ten-day retreat held in noble silence
offered by Wu De and David Melladew in collaboration with Casa Cuadrau.
Delve into the ancient tradition that unites Zen and Tea, movement and breath, and discover how to live more consciously in your daily life.
Meditate daily at dawn and dusk.

Attend tea ceremonies with Wu De and have time for group tea practices.

Enjoy Qigong sessions in nature and lectures with David Melladew.

Listen to these two experienced teachers lecture as they weave their teachings on meditation, tea, and Qigong together.

Immerse yourself in the soothing nature of the Spanish Pyrenees.

Enjoy this marvelous opportunity to experience a 10-day silent retreat where you need only worry about showing up and following the schedule.
Words from Global Tea Hut
The last years of Zen and Tea retreats at Casa Cuadrau have changed the lives of so many!

Casa Cuadrau is a gorgeous center, built brick by brick with love and light, and going there has become such an important part of our lives that we couldn't imagine a year without it. It is a part of us now: our sister center, our light and love. Daniel, Katya and the entire staff at Casa Cuadrau understand the meaning of hospitality and the great work of service. The food, accommodations and care are simple, nourishing and held so beautifully. 
The hikes in Nature fill the soul with a lifetime of expansive quiet, space, breadth, depth and a deep connection to the natural world all around. The landscapes of this area are breathtaking and hiking every day in silence is life-changing. Daniel is a special outdoor hiking guide, as well. He knows and loves the area and is passionate about sharing it with us.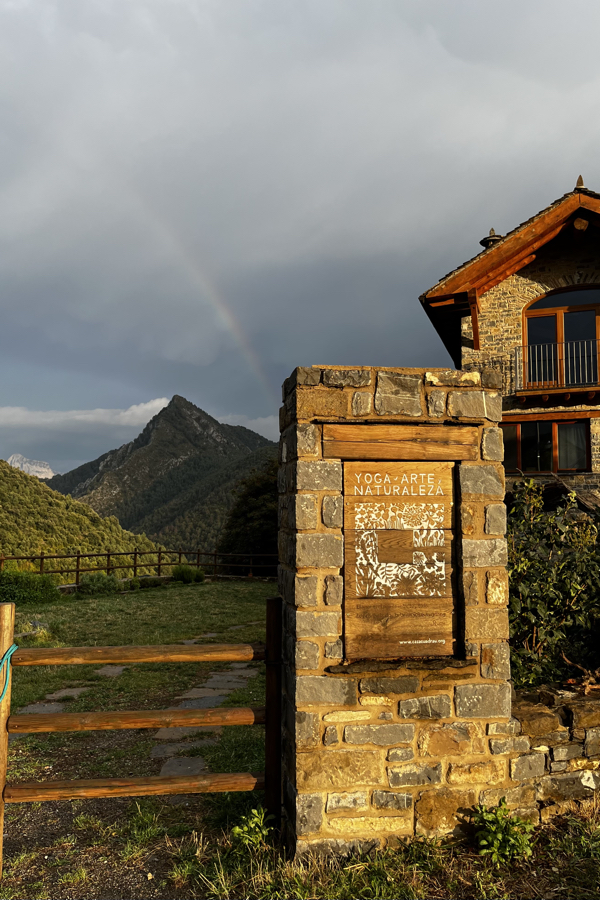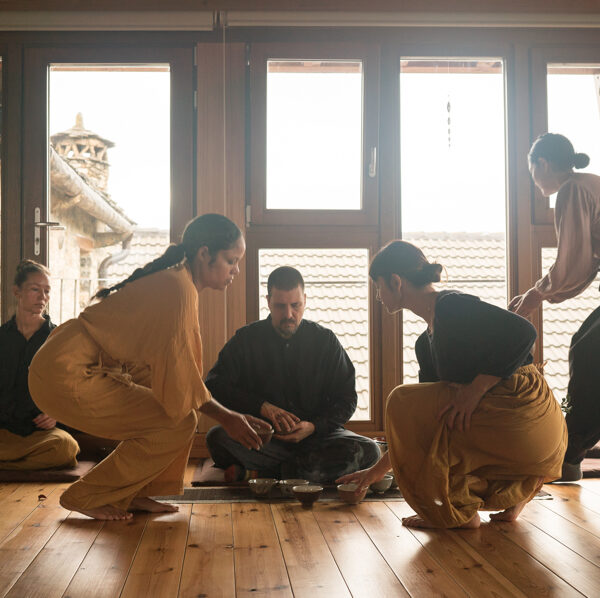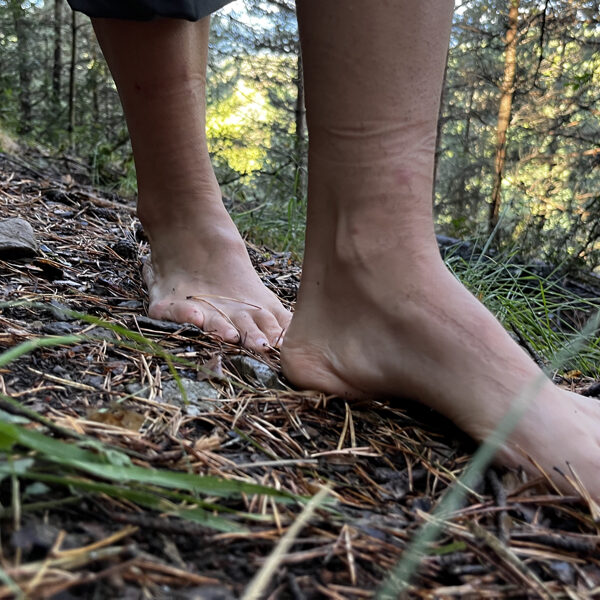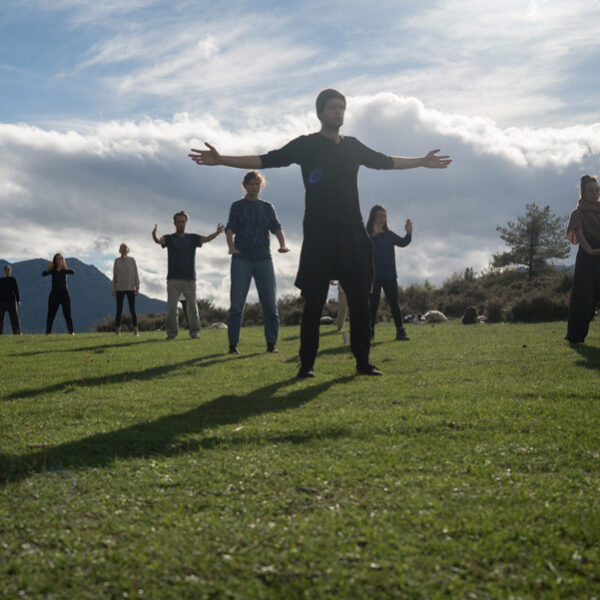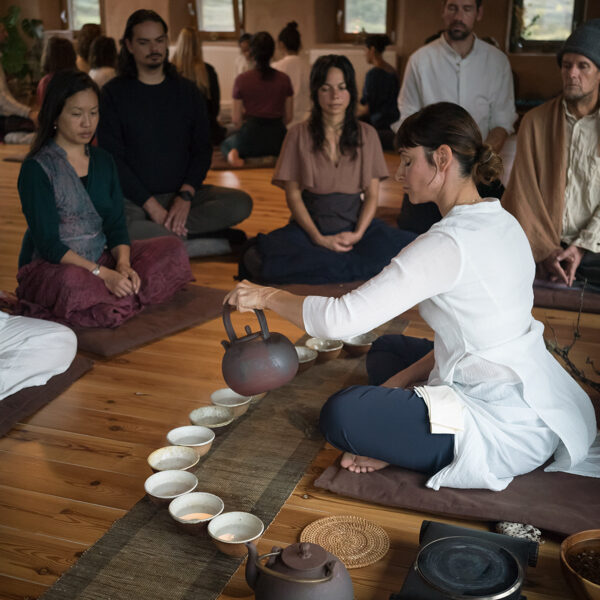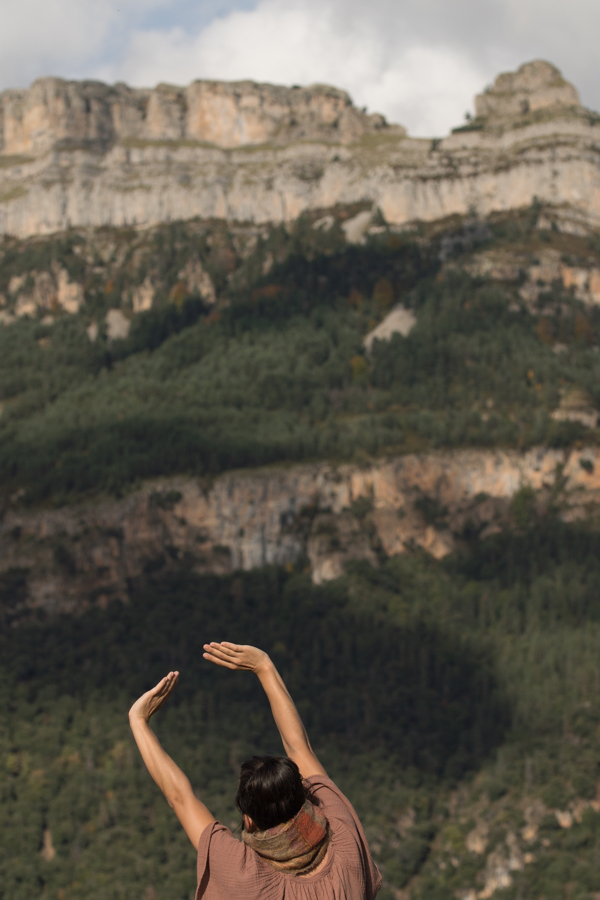 Silence Hikes, Meditation, Tea, Zen & Qi Gong
The entire ten-day retreat will be held in noble silence, as in previous years. There will still be silent hikes every day, as well as a day-long hike in the middle of the retreat. We will still learn and practice meditation, tea and Zen, as we have in past years, though a bit less. Along with the hikes, meditation, tea and Zen discourses, we are also adding two Qi Gong sessions every morning and evening (outdoors if weather permits), lectures on Chinese medicine by David Melladew, who is also an incredibly gifted Traditional Chinese Doctor, including acupuncture, herbs, and dietary advice.
​This is the most holistic retreat we have ever offered at Casa Cuadrau and will be similar to the Tea and Qigong retreat offered last year. Until the new tea center opens in Taiwan, this may be one of the only opportunities for a deep course in tea and Qi Gong this year.
"This retreat brought a sensation of clarity and connection with myself and the sacred mountains."
"The Zen, Tea & Qigong retreat was the most profound retreat I have ever experienced. For me, attending this retreat brought about a sensation of clarity and connection with myself and the sacred mountains. The meditation, the discourses, the Qigong practice in a magnificent location with stunning views and hiking in Nature – all in silence – accounted for one of the deepest and greatest experiences I've ever had."
– Samuel Izquierdo, Spain
"If I could describe the Tea, Zen & Qigong retreat in one word it would be "peace". The whole experience is heart balm for the modern soul."
-Emma Fountain, U.K./Portugal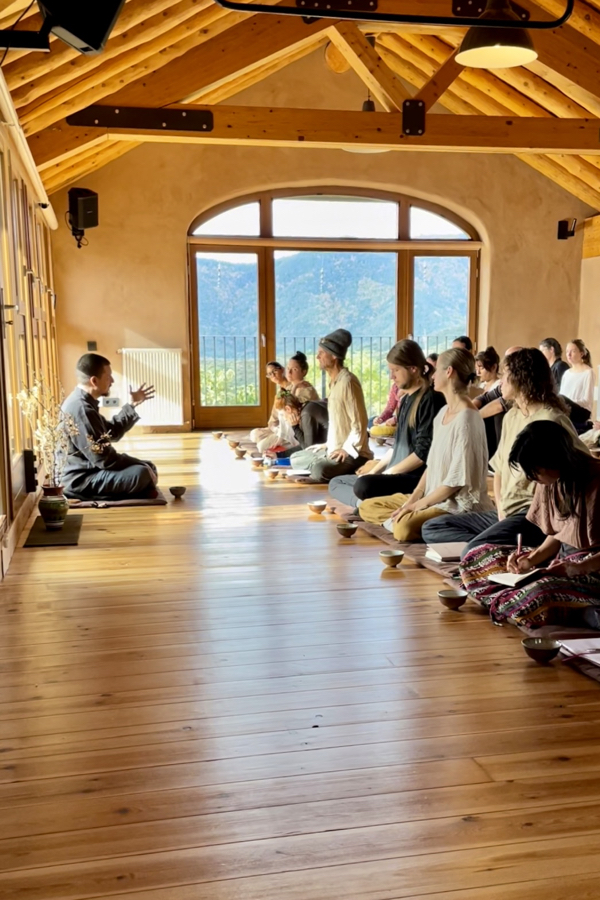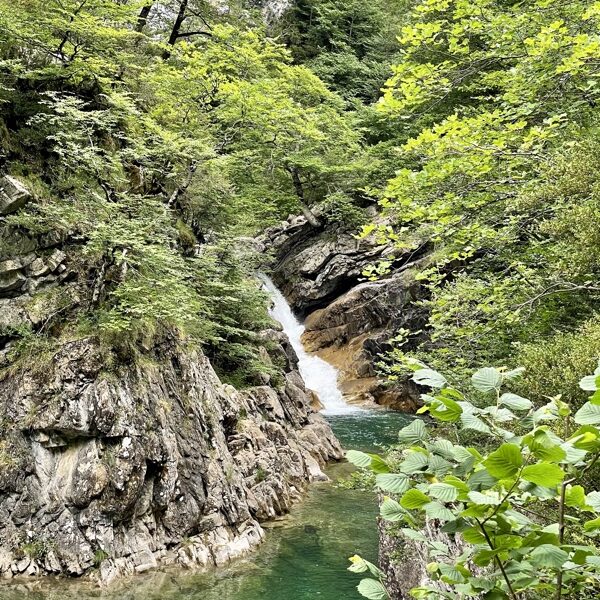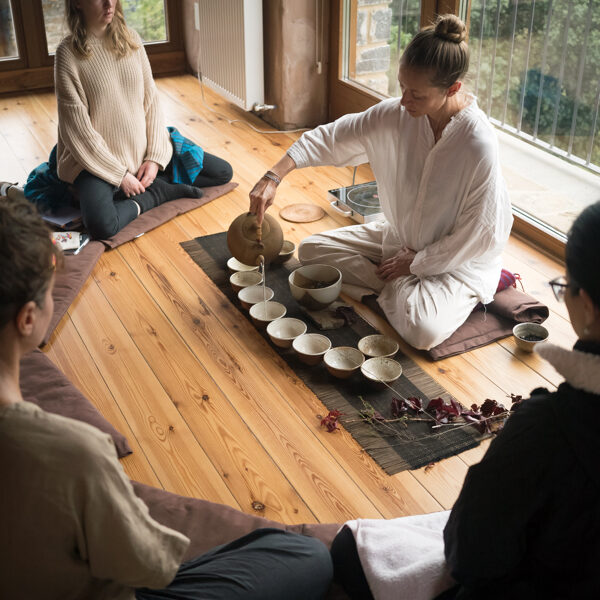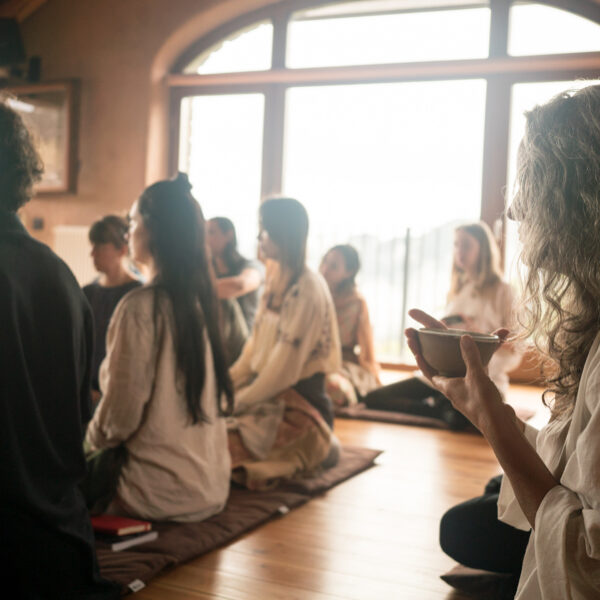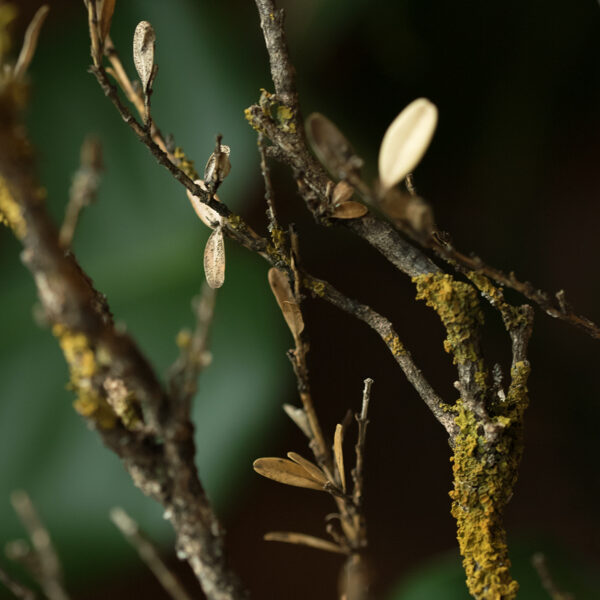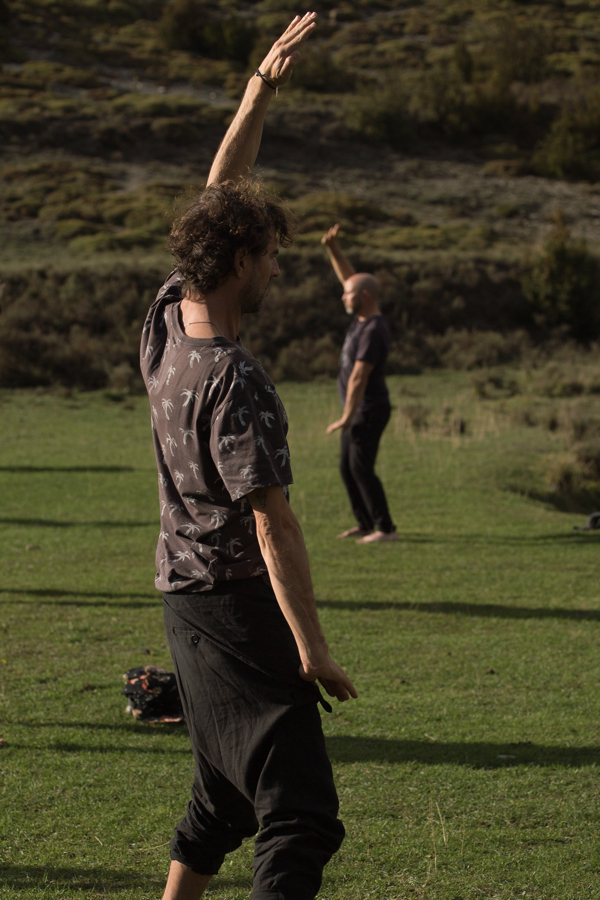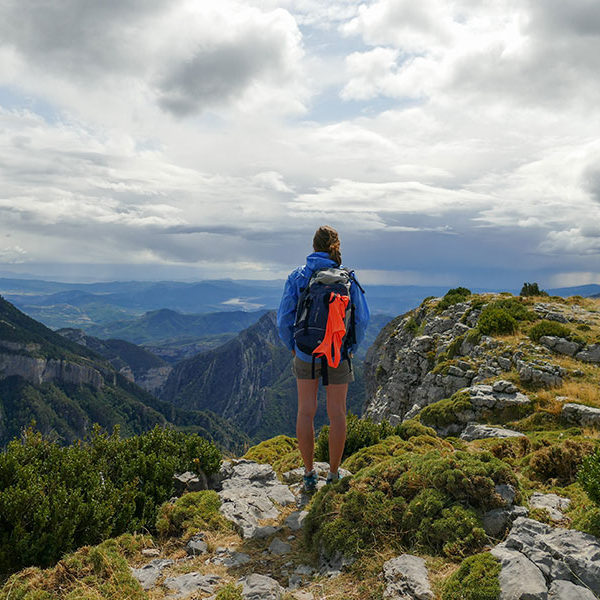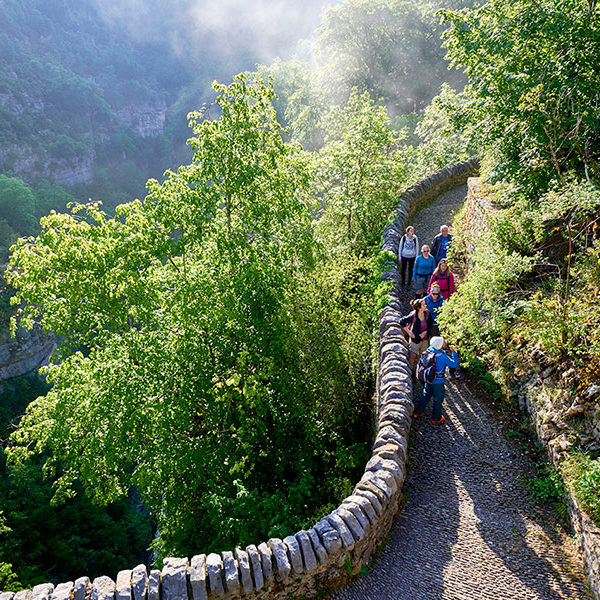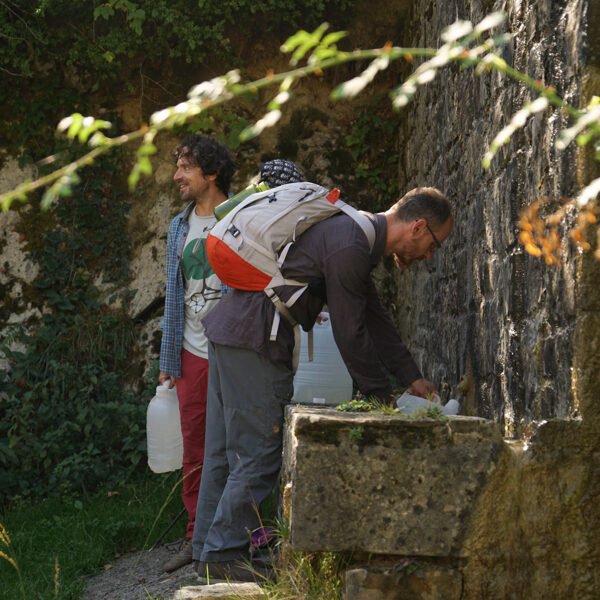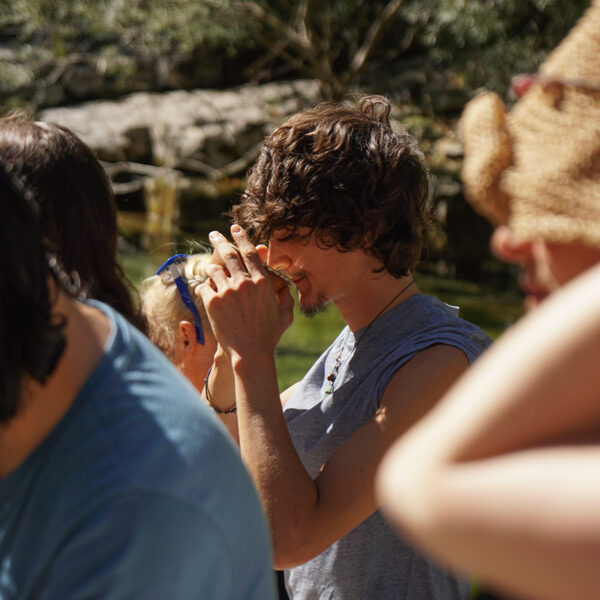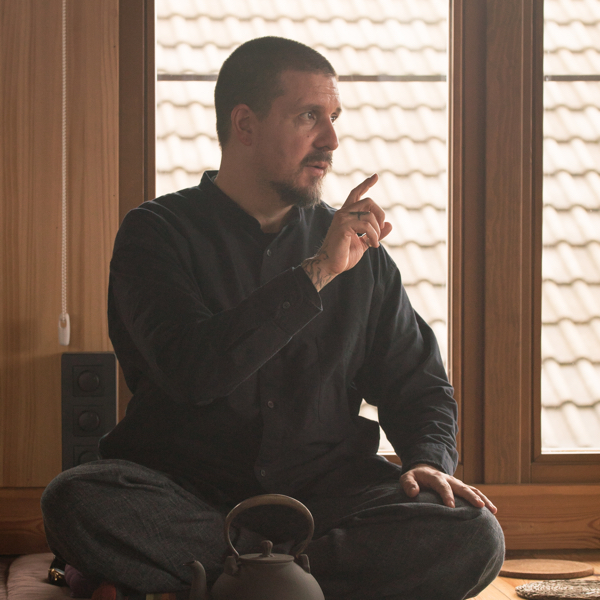 Author and teacher Wu De is a true Chajin (tea person). He has been a practitioner of Cha Dao (The Way of Tea) for over 20 years. He has reached over 100,000 people through his writings, classes, workshops, seminars, and interviews.
Born Aaron Daniel Fisher in rural Ohio, Wu De knew from an early age that his interests lay to the East. His martial arts practice began at an early age, and led him to discover the wisdom locked inside tea leaves when he was a teenager.
Upon graduating from university with a degree in anthropology and philosophy, he moved to India, where he lived and worked in a meditation center for some years. During this time, he prepared tea daily as fuel for his intensive meditation practice, and he laid the groundwork for his later work with tea as a spiritual vehicle.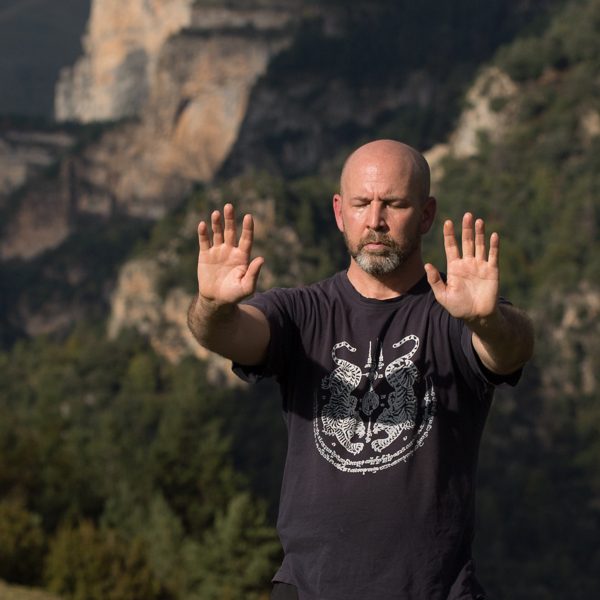 David received his Master's degree in Oriental Medicine at Pacific College in San Diego, CA. He is both a U.S. Nationally Board Certified Acupuncturist and Diplomat of Oriental Medicine. He has been in practice since 2008. 
David continues to hone his acupuncture skills under the guidance of acupuncture master Ikeda Masakazu in Imabari, Japan and Edward Obaidey in Tokyo, Japan. Together his teachers have over 80 years of combined acupuncture experience. 
David has also been an avid student of Qi Gong and the martial arts for the past 20 years. He has received formal training in Tae kwon do, Hung gar kung fu, Shotokan karate, Tai chi chuan, and Ba gua zhang as well as various systems of Qi Gong. Along with his martial art training, he has studied meditation techniques at Buddhist monasteries in Nepal, Bhutan, India, and South Korea.
David was drawn to Oriental medicine and the martial arts by his interests in Asian philosophies such as Taoism and Buddhism, and his love for the practices' blend of science, artistry, meditation, and need for self-cultivation.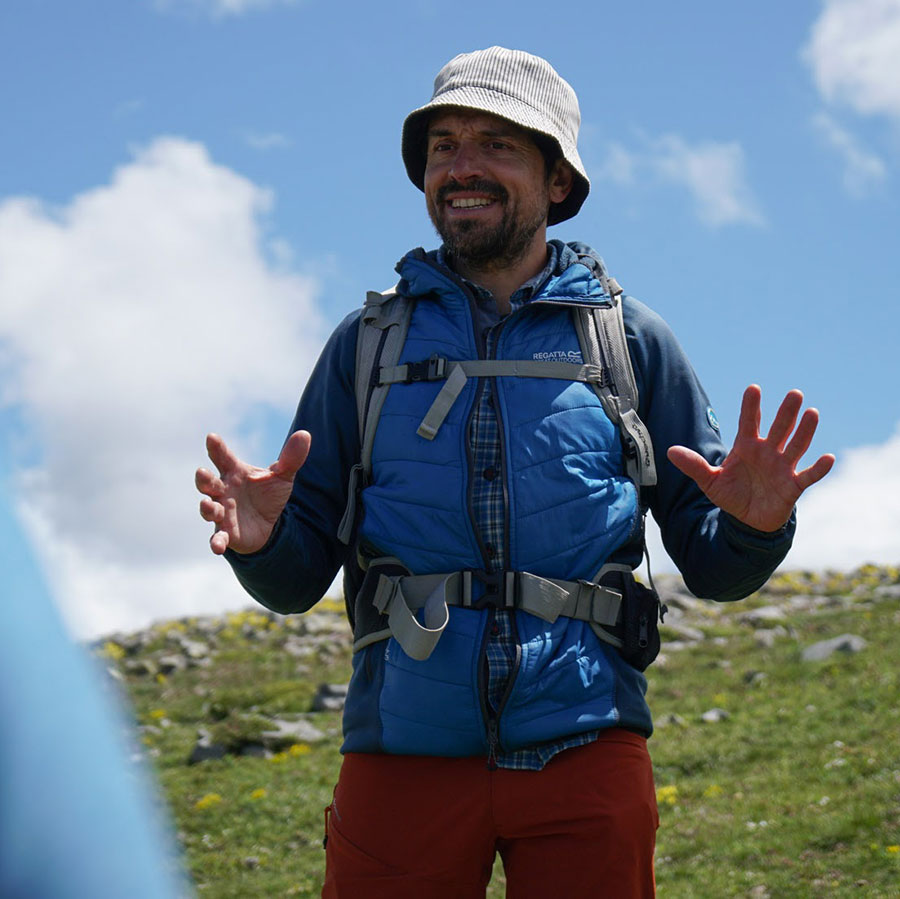 Co-director of Casa Cuadrau, Dani is a yoga and meditation instructor and mountain guide, as well as an ecological builder.
From a young age Dani felt deeply connected to the mountains and it was in the Pyrenees and the Himalayans where he discovered hiking to be a powerful meditation practice and a way of deepening his connection with nature.
Dani completed his yoga teacher training with Bharat Shetty (RYT 500) and his meditation practice is based on Buddhist teachings, inspired by Thich Nhat Hanh (Zen) and S.N. Goenka (Vipassana).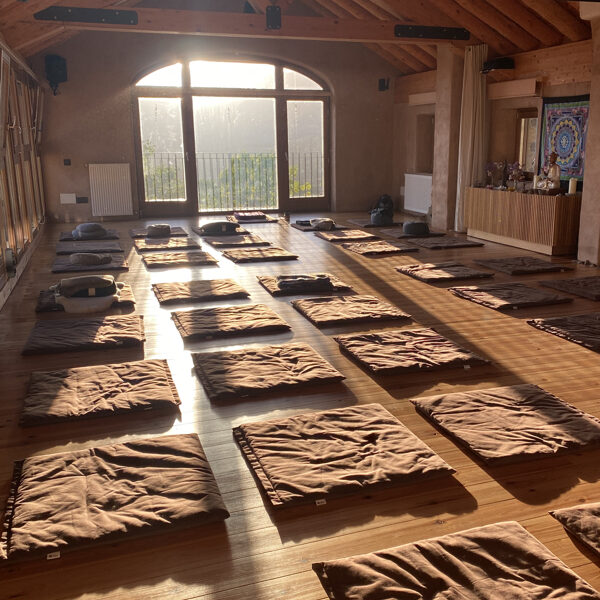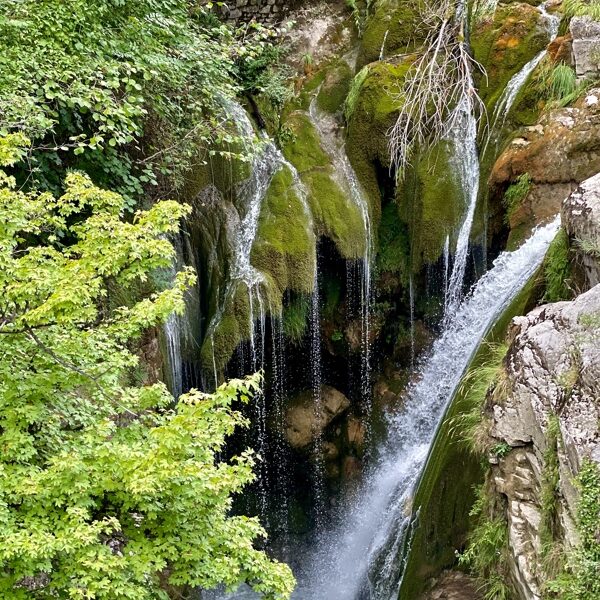 The retreat starts on Monday, September 11. Check-in is from 14:30 to 16:00 followed by orientation, a light dinner, and the opening of the retreat.
The retreat finishes on Wednesday, September 20 at 8:30am after breakfast.
shared bedrooms

private rooms with shared bathroom

private rooms with private bathroom

parking area for vans and caravans

nearby rural house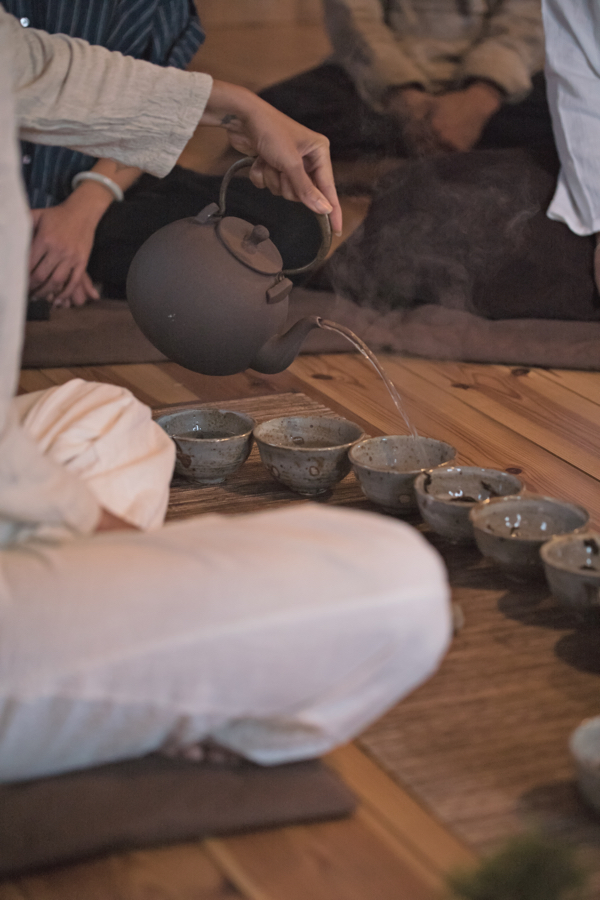 These rates include accommodation*, meals, meditative hikes, taxes and insurances. 
| | |
| --- | --- |
| Types of accommodation | Rate per person |
| Shared dormitory |  885 € |
| Double room with shared bathroom |  970 € |
| Single room with shared bathroom | 1.185 € |
| Double room with bathroom | 1.155 € |
| Without accommodation |  690 € |
*If there is no longer available accommodation at Casa Cuadrau, there are other accommodation options nearby.

TEA, ZEN & QI GONG TEACHINGS
The teachings and activities led by Wu De and David Melladew are offered on a donation basis.
Minimum donation for teachings and activities:
750 € per person.
Donations will be paid in cash or card directly to Global Tea Hut at the end of the retreat.
They will cover the travel expenses of the facilitators and the rest will go towards the creation of "Light Meets Life," a free school of Tea and Zen in Taiwan.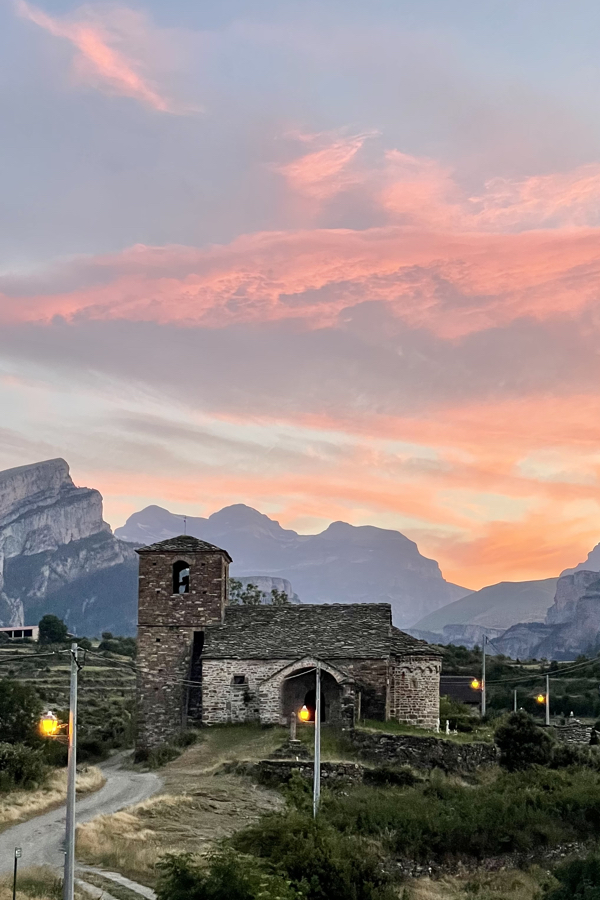 We recommend to fly to Barcelona – El Prat airport.
Try to arrive in Barcelona 2 – 3 days before the retreat to adjust to the time.
The transportation is not included in the rates.
If you are interested we can help you to organize a shared transportation from Barcelona to Casa Cuadrau and the way back, once you have completed your booking.
Departure from Barcelona to Casa Cuadrau would be on Monday September 11.
9:00 am from Barcelona City near Metro Palau Reial

9:30 am from

El Prat Barcelona Airport T1
For the way back from Casa Cuadrau to Barcelona on September 20.
9:00 h departure from Casa Cuadrau

13:30 h approximate arrival time at El Prat Barcelona Airport T1

14:00 h approximate arrival time at Barcelona City near Metro Palau Reial
The transportation fee will be confirmed depending on the number of participants interested in this option. 
Please check the following information: