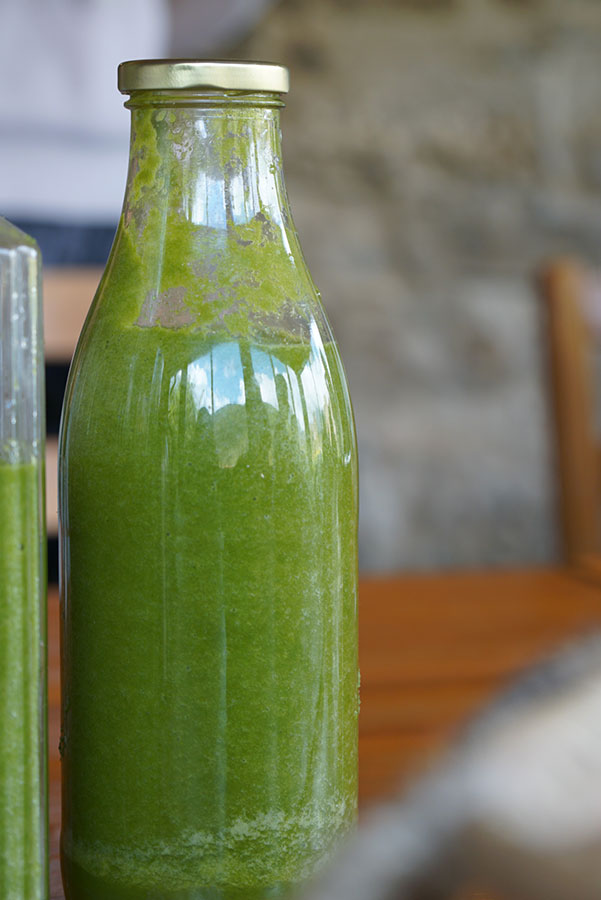 04 Oct

Green energy smoothie

This smoothie is a must! Especially after an intense yoga asana session in the morning, or a run or swim… The banana and celery are high in potassium and sodium, two types of electrolytes that are good to recover when we've worked out. We can also find a source of protein in the almonds and hemp powder. Finally, the avocado offers us healthy fats.

Ingredients
1 ripe banana
1 celery stem with its leaves
1 small handful of spinach
1 kiwi
1/2 avocado
1 lime, juice
1 tbsp hemp protein powder
1 tbsp almond butter or soaked almonds
1 cup water or plant milk (we normally use oat milk)

Blend all the ingredients with a hand-blender or a food processor, add ice if necessary. Ready in 5 minutes!