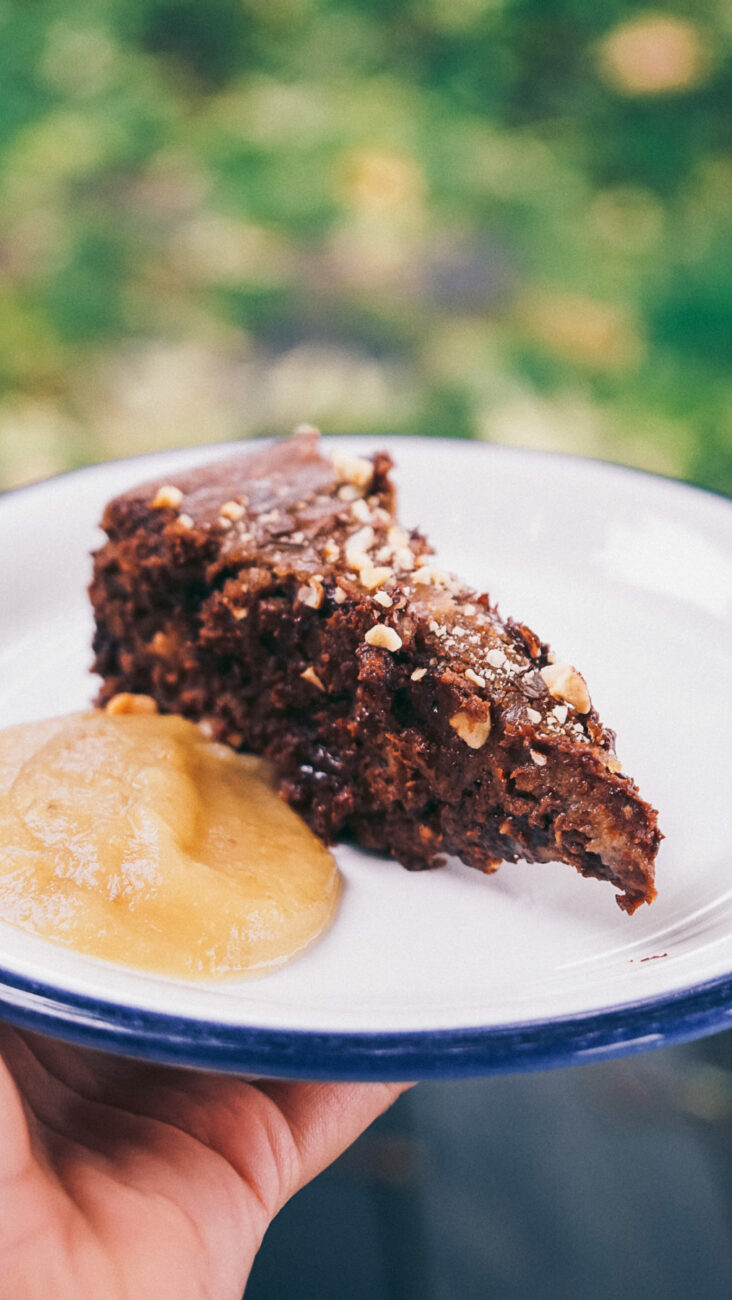 14 Dec

Healthy vegan brownie

We prepared this brownie for a meal among friends. We are quite the chocolate-lovers and, at the same time, we wanted a relatively healthy recipe (no refined sugars or flours, using some type of vegetable…). We found this recipe, where we learnt that sweet potato can be a great ally when it comes to baking. Also, this is a vegan and gluten-free brownie, so it will easily please the most sensitive palates (and bellies).

Instead of serving it with ice-cream, we ate it with 1 or 2 spoonfuls of cold apple compote. Delicious!

We hope you try it out in your kitchen at home! If you do, let us know what you think.

Thank you Silvia Sampere for sharing so good recipes with us every time you come to visit us.

Ingredients

Wet
800 gr sweet potato
100 gr olive oil
12 dates
50 ml plant-based milk
Dry
140 gr rice flour (or wheat)
80 gr almond flour (or oats)
80 gr finely chopped haxelnuts
80 gr cocoa powder
1 pinch salt
To serve
hazelnut butter
plant-based milk
Instructions
Preheat the oven at 180ºC. Line a baking tray with baking paper.

Peel and chop the sweet potato into cubes. Boil until soft.

Blend all wet ingredients in a food processor.

Add the dry ingredients (except the chopped hazelnuts). Blend until you get a smooth texture. The texture will be slightly thicker than a regular brownie.

Pour in a bowl and add the chopped hazelnuts (save a handful for serving). Add the batter to the pre-lined baking tray. Bake for 45 mins.

Let it cool down before removing from the tray. To serve, mix the hazelnut butter + plant-based milk until you get a runny silky consistency. Drizzle over the brownie and sprinkle the chopped hazelnuts that you saved.